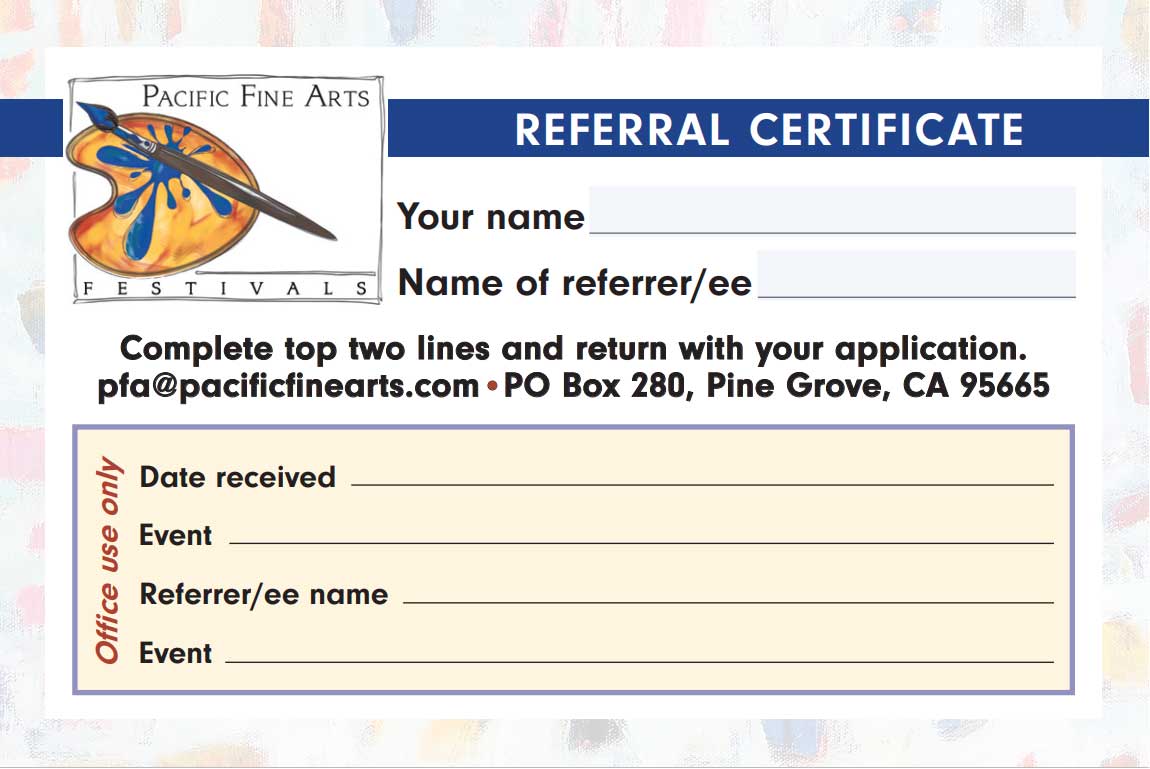 Get $50 credit for you & your friend each!
We're always interested in bringing new makers of quality, handcrafted products to our events. Share our event information with your artisan friends and you both will receive a $50.00 credit upon participation in a Pacific Fine Arts Festivals' event!
Both referrer and referee should download the Referral Certificate below, complete it and submit with your individual applications by email to pfa@pacificfinearts.com or by USPS to PO Box 280, Pine Grove, CA 95665. 
After you both participate in an event (not necessarily the same one) we will send a $50.00 credit slip to each of you good towards any future Pacific Fine Arts Festivals' space fee. Word-of-mouth referrals are golden and we appreciate your sharing your enthusiasm for our events!
picture_as_pdf Get Certificate