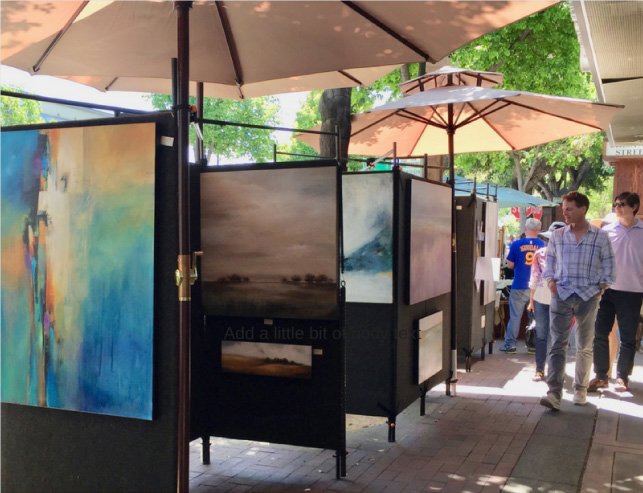 A High Quality Experience
The goal of Pacific Fine Arts Festivals (PFAF) is to present the highest quality Art Festivals and Fairs possible. Several of PFAF's festivals have been ranked in the top 200 outdoor festivals in the country by Sunshine Artists Magazine.
Artists and craftspeople as well as host communities appreciate Pacific Fine Arts Festivals for the high quality of its exhibitors, its integrity, professionalism and efficiency of operation. If you've attended a PFAF event, you know first-hand the quality of the work presented. If you haven't yet had the opportunity, we look forward to seeing you at one of our upcoming events.
Diverse Forms of Art
Pacific Fine Arts Festivals' events feature media such as painting, photography, sculpture, ceramics, woodwork and leather, and wearable art such as clothing and jewelry.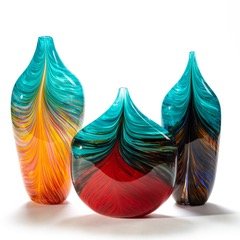 Join Us Throughout California & Nevada
Pacific Fine Arts Festivals produces two and three-day events located in towns and cities both large and small, primarily in the San Francisco Bay area but also in tourist destinations such as Mammoth Lakes, Lake Tahoe and Reno, NV. At some festivals, the artist's displays are set up along the sidewalks or in parks, while at others thoroughfares are closed and displays are set up along the street.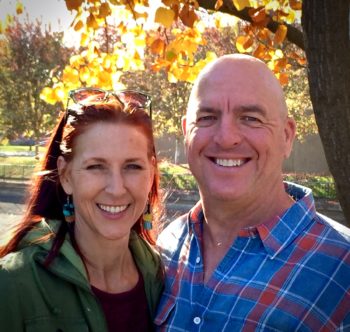 Generations of Art
Pacific Fine Arts Festivals was founded in 1973. In 1980 Judy Cunningham became the owner and Director, retiring in 2000. That year Dana and Troy Hale-Mounier became the new owners and Directors of Pacific Fine Arts Festivals.
Dana and Troy Hale-Mounier are native Californians. Both grew up in the San Diego area where they met in high school, were re-acquainted during their college years and married. Amador County is where they call home with their children off starting their adult lives, one in college and one having just tossed his undergrad mortar board.
As the daughter of artists Karen and Tom Hale, Dana has been around Arts and Crafts Festivals since she was a baby. She was involved in many aspects of the business as a child and young adult, from helping in the studio to setting up and tearing down displays and selling at shows. She has experienced both painfully slow as well as spectacular show sales, all types of weather and the joy that comes with making new art show friends. Troy and Dana find the challenges of Festival planning exciting and especially enjoy the Pacific Fine Arts Festivals family of artists and crafters. Appreciation for getting to live this life goes out to Festival participants, patrons and art lovers.
 "If you ask me what I came to do in this world, I, an artist, will answer you: I am here to live out loud." Emile Zola, French novelist  To the artists who bravely live out loud, sharing your works of art at our events, to the patrons who celebrate and support these remarkable creators, to the towns that host venues for all of us to gather, we give tremendous thanks.                                     ~ Dana and Troy Hale-Mounier